December 15, 2020
Vouched raises $3M as pandemic drives demand for its ID verification tech
The pandemic is driving more business for Vouched, a Seattle startup that just raised $3 million to fuel growth.
Vouched uses artificial intelligence to help companies verify the identity of their customers, clients and contractors. Its software analyzes images of photo identity documents including passports and driver's licenses. The technology compares a user's selfie to confirm identity. It also examines text such as addresses. The idea is to turn a manual process requiring lots of time and staff into an automated one. The company aims to do for ID verification what services like Stripe have done for online payments.
Vouched has more than 80 customers in banking, healthcare, and other industries. It is also used for peer-to-peer sharing of expensive goods. Vouched has verified the identity of more than 850,000 people across 50 countries.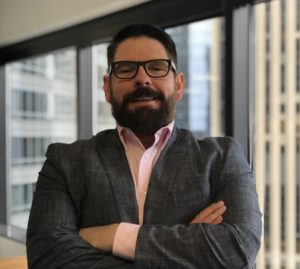 Vouched CEO John Baird. (Vouched Photo)
The Seattle startup is one of many tech companies seeing increased demand amid the COVID-19 pandemic as businesses shift their processes online. "The impact of COVID has accelerated adoption of remote visual identity verification by many years," said CEO John Baird. "Even traditional, non-digital businesses are implementing Vouched." In September Vouched partnered with fellow Seattle-area identification tech startup Auth0, launching its service on the new Auth0 marketplace.
Baird, a former exec at Blue Nile and WE Communications, founded the company with John Cao, who serves as chief product and technology officer. Vasanth Balakrishnan is the startup's head of AI research. Founded in 2018, Vouched spun out of Madrona Venture Labs, the accelerator based at Madrona Venture Group in Seattle. The fresh cash will help the 15-person company expand to Europe. The latest round was led by Flying Fish Partners, and included participation from Ascend.vc and Bankers Healthcare Group, which will deploy Vouched tech to its BHG Bank Network and to its partners in the healthcare industry. "In today's environment, a digital identity verification process is critical to maintain the safety of our borrowers without compromising our promise to deliver a funding experience built on service, speed, and efficiency," Tyler Crawford, COO of Bankers Healthcare Group, said in a statement. Vouched has raised $7.4 million to date. Vouched's other investors include Zulily co-founder Darrell Cavens, New Engen CEO Dave Atchison, investor Mike Potter, Bulletproof 360 VP Brian Watkins, Revolve CFO Jesse Timmermans, and Vijay Talwar, CEO of EMEA at Footlocker.
Subscribe to email updates